By purchasing this product, you can earn points based on a percentage of cart total. You will come to know the earn points information once you add the product to cart.
Brown Rice Tau Suan 3s
$5.80
– Wellness Heat Clearing Dessert
Highlanders Brown Rice Tau Suan is a delicious dessert made from split mung beans, red brown rice and herbs which can be cooked in 30 minutes. It is nutritious and commonly eaten during the hot summer to clear heat. Add fried you char kway (dough sticks) for additional flavour!
Each packets comes with 3 inner packets, which can serve 1-2 persons per inner packet, total 3-6 servings.
All natural
Cholesterol-free
Clears heat
Tasty
Vegetarian
Suitable for all

In stock
Description
Tau Suan (split mung beans)
Yellow mung beans refer to green beans that have been split and de-skinned. They are easy to digest and quick to cook. Like other legumes, mung beans are known to be a great source of plant-based protein, as well as fiber, and various vitamins and minerals. In many Asian countries, this dessert is commonly consumed on hot summer days to clear heat and toxins.
Highlanders
Shi Shan (食膳)
Principle
Highlanders Brown Rice Dessert Series is a revolutionary wellness dessert series designed specially to fit the needs of the modern consumer. Unlike traditional desserts, each dessert is enhanced with a special nutritious base developed using the Highlanders Shi Shan Principle.
The Highlanders Shi Shan Nutrition Principle is based on the Asian TCM concept that food colour is indicative of the nutrients present for the necessary functioning of various organs of the body, namely the heart, liver, spleen, lungs and kidneys. In this diagram, the organs are represented by the various colours – red for heart, green for liver, yellow for spleen, white for lungs, black for kidneys and blue for the brain and nervous system. The various ingredients are then carefully measured to provide the balance and nutrition required for daily maintenance of good health.
How to Cook
Brown Rice Tau Suan
Add 500ml water and 1 packet of Brown Rice Tau Suan into the pot (or rice cooker) and cook uncovered for 20 minutes or until the grains are fully cooked. Stir occasionally. 
Sweeten with sugar as desired. 
After the Brown Rice Tau Suan is cooked, cover and leave it to stand or keep warm for 5-10 minutes. The grains will then open up. Fried you char kway (dough sticks) can be added before serving.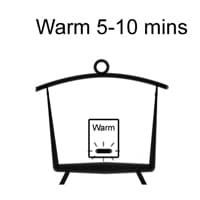 My whole family love to eat this Brown Rice Tau Suan!
Enjoy the Brown Rice Tau Suan.
Additional information
| | |
| --- | --- |
| Weight | 0.32 kg |
| Dimensions | 16 × 5 × 24 cm |