Brown Rice Bubur Hitam 3s
$5.80
Wellness Blood Building Dessert
Highlanders Brown Rice Bubur Hitam is a delicious dessert made from black glutinous rice, red brown rice and herbs which can be cooked in 30 minutes. It is high in iron and commonly known as a blood-building tonic food. Add evaporated milk or coconut milk for extra flavour!
Each pack comes with 3 inner packets, which can serve 1-2 persons per inner packet, total 3-6 servings.
All-natural
Cholesterol-free
Builds blood
High fibre
Vegetarian
Suitable for all
The more you buy, the more you save:
1 for $5.80
4 for $22 (save $1.20)
8 for $42 (save $4.40)
12 for $60 (save $9.60)
24 for $120 (save $19.20)

In stock
Free shipping in Singapore on orders over $50!
Description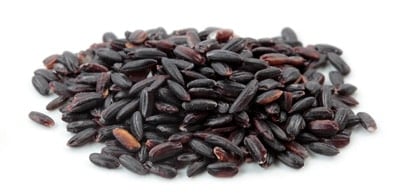 Main Ingredients:
Black Glutinous Rice (Forbidden Rice)
Red Brown Rice and herbs
Black glutinous rice, also known as Pulut Hitam, or forbidden rice, is an ancient heirloom rice that in the past was only reserved for the Chinese royalty. It is a wholegrain, meaning that the bran has not been removed. The bran hull of black glutinous rice, which is the outermost layer of the rice grain, contains one of the highest levels of the antioxidant anthocyanin found in any known food.
Anthocyanin antioxidants have been correlated with: helping to prevent cardiovascular disease, improving brain function, reducing inflammation and more. Additionally, black glutinous rice also contains important antioxidant Vitamin E, which is useful in maintaining eye, skin, and immune health in addition to other important functions.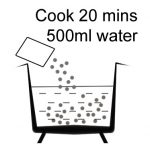 Step 1
Add 500ml water and 1 packet of Brown Rice Bubur Hitam into the pot (or rice cooker) and cook uncovered for 20 minutes or until the grains are fully cooked. Stir occasionally.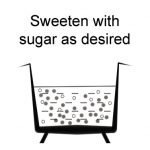 Step 2
Sweeten with sugar as desired.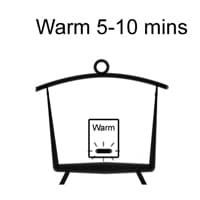 Step 3
After the Brown Rice Bubur Hitam is cooked, cover and leave it to stand or keep warm for 5-10 minutes. Coconut milk or evaporated milk can be added before serving.
Additional information
| | |
| --- | --- |
| Weight | 0.3 kg |
| Dimensions | 20 × 11 × 14 cm |